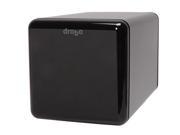 Jim was recently interviewed on the Drobo Podcast Network by Mario Blandini back on January 4, 2011.  He did the original podcast live, but I have included a link to it just in case you missed it.  It's not your usual HSS marathon podcast either!  It's around 30 minutes. SN6PY2UPG23C
Jim and Mario talk about the current state of affairs with home data storage and the digital devices that need its support today.  With more and more data being generated, back up and storage is becoming vitally important.
And of course, Jim talks about the Drobo and how it could work with a Window Home Server.  Way to go Jim!
If you are interested in other podcasts from Drobo podcasts, you can subscribe to the Drobo RSS feed at:
http://www.drobo.com/RSS/podcastreg.php
Download this podcast at:
http://www.drobo.com/media/Video/webcast/20110104_pre_ces_powwow.m4a