I have a bit of advice for the tech enthusiast when it comes to receiving Christmas gifts.  You have to tell everyone EXACTLY what you want!  I even recommend publishing a list with part numbers and links to the sites that your gift can be purchased from.  Newegg, Amazon, etc.   Otherwise, a gift card works well.  Consider one of those Visa or Mastercard gift debit cards so you are not tied down to a particular store for your purchases. With that being said, lets move on to some cool gifts for a home server enthusiasts.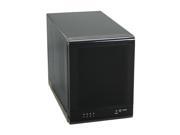 SANS DIGITAL TR4M-B 4 Bay SATA to eSATA (Port Multiplier) JBOD Enclosure
- $209.99 - WGS Review Here
SANS DIGITAL ST-SAN-TR5M-B 5 Bay SATA to eSATA (Port Multiplier) JBOD / RAID 0, 1, 1+0, 5 Enclosure (Black)
- $184.99
Most of the server raid enclosures will work with WHS as long as they support the Port Multiplier function.  You will not want to use an enclosures built in RAID system as WHS will handle this task for you.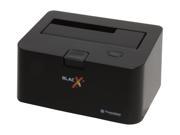 Thermaltake ST0005U HDD Docking Station
$39.99 This USB and eSata device allows you to backup your WHS using the PP1 Server Backup function to an external drive.  You can use this docking station between PC's, servers, laptops, etc.  Since it is not a permanent external drive enthusiasts can swap drives in and out of it depending on need.  Flexible and inexpensive.  Great gift idea for any tech or gadget person.
Western Digital Caviar Green WD10EACS - $99.99 to $104.99 depending on the sale  - This 1TB drive is a great choice for your WHS.  It's green, fast, and cheap.  Western Digital Caviar Green 1TB 3.5" SATA 3.0Gb/s Hard Drive
How about a cool gadget? Play your HD content on the go!   WD TV HD Media Player Western Digital WDAVN00BN - $119.99
I would also love to have one of these as my primary drive in my PC.    Western Digital VelociRaptor 300GB 3.5" SATA 3.0Gb/s Hard Drive - WD3000GLFS - $229.99.  They have come down from $300 and they are fast!  I wouldn't use them in my home server but it would be nice to have one for gaming and video apps.  There is a $30 rebate on this drive as well.
How about treating your Windows Home Server to a gift for Christmas.  Wouldn't that be nice of you?
TRIPP LITE Internet Office INTERNET350SER UPS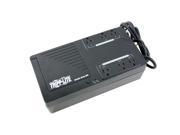 Find a decent sized UPS and pickup GridJunction
at this link!
How about treating yourself to a year subscription to KeepVault.  Have you read my review?
Lastly, an external DVD burner for ripping directly to your Windows Home Server.
HP Black & Grey USB 2.0 Slim External 8X DVD±R Drive with LightScribe Model dvd555S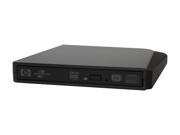 External DVD burner for ripping with the new DVD Manager and RipNas.
There is my list.  It wouldn't be too much to ask for one of each would it?  Use the comments to add your gift ideas.